List of CA Book Agencies and Literary Agents | Literary Agencies in California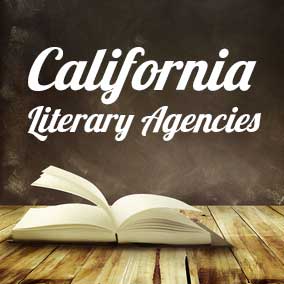 Literary Agencies in California – How many literary agencies are in California? Which book agencies in California are best? And, what's the best way to find California publishing agencies seeking new writers and clients? Use the free List of Literary Agents below to find all CA publishing agencies. For example: Aevitas Creative Management, Andrea Brown Literary Agency, and Writers House. The official Directory of Literary Agents™ has bios and contact information for all California book agencies, including the Best Literary Agents at the Top Literary Agencies in CA.
In addition to California book agencies, you can use our literary agency database for all other Literary Agents Near Me searches. For example: NYC Literary Agencies, Boston Literary Agents, and Atlanta Literary Agents. Our Literary Agent Database and Directory has profiles for all author representatives in the USA, not just California. Our list is comprehensive and includes both established and new writer representatives. It also includes author representatives with independent book agents working at Boutique Literary Agencies, as well as large book agencies. Scroll below to find all California literary agencies and literary agents. You'll also find important facts and statistics about California book agencies and book agents.
Why Are So Many Literary Agencies in California?
There are more book agents and book agencies in California than any other place in the United States–except New York. There are a lot of book agents in CA because it's the state with the largest population in the country, and because California is the "Entertainment Capital" of the United States. Manhattan is the "Publishing Capital" of the country, with 2/3 of the nation's book agents located there. However, there are also many book agents on the West Coast, pitching their authors' books to publishers in New York and elsewhere–and getting them "subsidiary" or "ancillary" rights deals related to feature film, television, and other area of the entertainment and infotainment industry.
Should You Query California Literary Agencies?
Book agents and literary agencies in California can do just as good a job for authors as book agents and book agencies in New York or elsewhere. Each situation is different, so here are two things you should consider.
Most successful book agencies without their main office(s) in California have someone who works for them who is in California; or, more often, they have "co-agent" or "sub-agent" relationships with successful book agencies in California who help sell their authors' subsidiary or ancillary rights. Same thing goes for foreign rights such as English language editions and translated editions of books produced and published abroad. We live in a specialized world and not every literary agent or agency does everything, does everything well, or needs to. For example, when I was a literary agent, I didn't handle film rights personally. Instead, when I had a project I believed had film potential, I reached out to a famous literary agent, Joel Gotler, who's well-known and well-respected in the movie industry, and he was kind enough to help.
If you're already a media personality, you want to become a media personality, and/or you believe book publishing is just one part of what you're planning to produce and promote with your brand…it might make sense to prioritize publishing agencies in California when you start researching and ranking agents. Especially if you live in California, or if you're planning to eventually move to The Golden State. Otherwise, you shouldn't give California book agencies preferential treatment, the same way you shouldn't exclude successful publishing agents in California just because they're not in New York.
List of California Literary Agencies – Finding a Literary Agent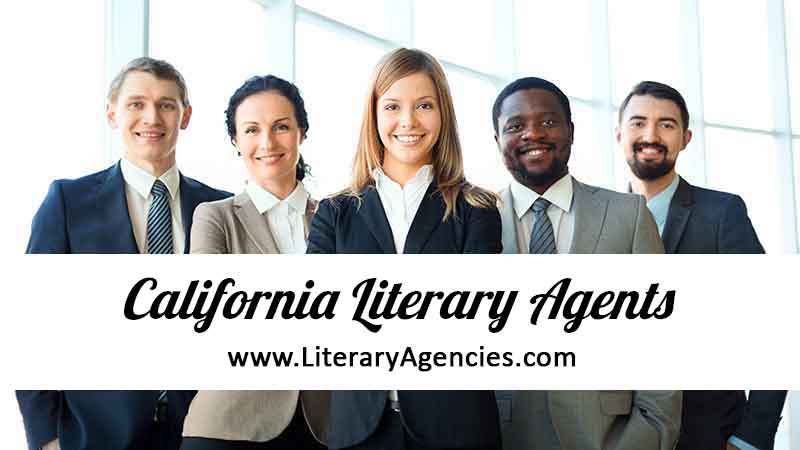 Aevitas Creative Management
Andrea Brown Literary Agency
Andy Ross Literary Agency
APA Talent and Literary Agency
April Eberhardt Literary
Betsy Amster Literary Enterprises
BJ Robbins Literary Agency
Books & Such Literary Agency
BookStop Literary Agency
Bradford Literary Agency
Candice Fuhrman Literary Agency
Castiglia Literary Agency
Christopher Ferebee Literary Agency
Cine/Lit Representation
Cornerstone Literary Agency
Creative Management
Dana Newman Literary
Davis Wager Literary Agency
Dreisbach Literary Management
East West Literary Agency
Eyebait Literary Management
Felicia Eth Literary Representation
Fountain Literary
Fresh Books Literary Agency
Full Circle Literary
Fuse Literary
Ghosh Literary
Global Literary Management
Handspun Literary
Heacock Hill Literary Agency
Hidden Value Group
Hill Nadell Literary Agency
Intellectual Property Group
Julie Hill and Associates
Keller Media
Ken Sherman & Associates
Kimberley Cameron & Associates
LA Literary Agency
Launchbooks Literary Agency
Lennie Literary Agency & Author's Attorney
Linda Allen Literary Agency
Manus & Associates Literary Agency
Margret McBride Literary Agency
Marsal Lyon Literary Agency
Media Motion International
Paul S. Levine Literary Agency
Rebecca Friedman Literary Agency
Red Fox Literary
Redwood Agency
Renaissance Literary & Talent
RO Literary
Root Literary
Sandra Dijkstra Literary Agency
Solow Literary Enterprises
Stuart M. Miller Co. Literary Agency
Ted Weinstein Literary Management
The Amy Rennert Agency
The Angela Rinaldi Literary Agency
The Charlotte Gusay Literary Agency
The Cowles Agency
The Fielding Agency
The Knight Agency
Van Haitsma Literary
Venture Literary
Veritas Literary Agency
Verve Talent & Literary Agency
WordWise Media Services
Writers House
Yates & Yates
Top California Literary Agencies – Finding the Best Book Agents
See the top California literary agencies below:
* * *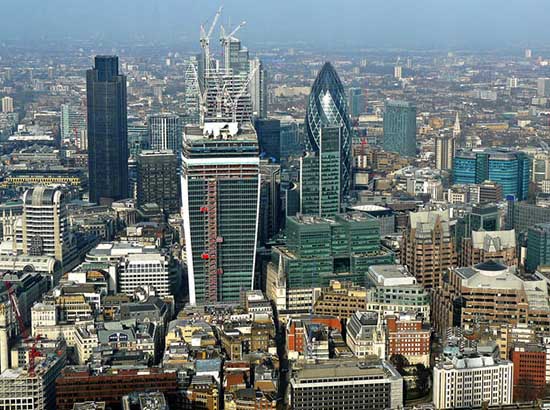 GET A LITERARY AGENT
Get free access to the Directory of Literary Agents with detailed agent listings to get a traditional publisher
Your Information will never be shared with any third party.
* * *
California Literary Agency Facts and Statistics
Finding accurate information about California literary agencies and CA book agents is easy using our free publishing agents directory. Here are some of the important facts and statistics you'll find inside:
71 of the 600+ book agencies in the USA are in California
152 of the 1,300+ individual book agents in the U.S. work with CA book agencies
126 of the book agents with book agencies in California are in Los Angeles
The 26 publishing agents in California NOT in Los Angeles can be found in: San Diego (14), Del Mar (12), Tiburon (9), San Francisco (8), La Honda (7), Palo Alto (6), Salinas (5), Santa Rosa (5), Solana Beach (5), La Jolla (4), Santa Ana (4), Shell Beach (4), Beverly Hills (3), El Segundo (3), Encinitas (3), Lancaster (3), Marina Del Rey (3), Norco (3), East Garrison (2), La Canada Flintridge (2), Mission Viejo (2), Orinda (2), Santa Clarita (2), Venice (2), Burbank (1), Culver City (1), El Dorado Hills (1), Fairfax (1), Mill Valley (1), N. Hollywood (1), Oakland (1), Pacific Palisades (1), Placerville (1), San Luis Obispo (1), Santa Monica (1), Sherman Oaks (1), and Studio City (1)
123 of the book agents with book agencies in California accept queries for adult fiction
141 of the publishing agents with California literary agencies accept queries for nonfiction books
87 of the writer representatives with CA book agencies accept queries for children's books
20 of the 152 book agents with literary agencies in California are members of the AAR
16 of the publishing agents with California literary agencies only accept submissions by referral
131 of the author representatives with CA book agencies accept email queries
37 of the book agents with literary agencies in California accept postal mail queries
25 of the publishing agents California literary agencies accept queries via online forms on their websites
56 of the 71 CA book agencies have websites
106 of the book agents with literary agencies in California are on LinkedIn
104 of the publishing agents California literary agencies are on Twitter
31 of the book agents with CA book agencies are on Facebook
California Literary Agencies Near Me – Find a Literary Agent
The most common book agencies near me searches for California are:
Submit Your Book to California Literary Agencies and Agents
Categorize your book for California book agents in the best way using our free Guide to Book Genres.
Prepare your query letter for California publishing agents using our How to Write a Query Letter Guide.
Find literary agencies in California using our comprehensive, up-to-date, and easy-to-use Literary Agency Directory and Database to make sure your queries are received and to have the best chance of getting a book agent. Other print and online literary agent lists, directories, and databases with information about California book agencies are often incomplete and outdated.
Scroll below for free, instant access.
Enter the Free Book Agents Directory – Find California Literary Agents
Use our book agencies directory and database to find book agents by all locations including California. You can also use our list of publishing agents to find author representative by book genre, AAR status, and more. Enter your first name and email address below for free, instant access to the following:
1,000+ listings of all author representatives including those in California
Detailed literary agent bios for all California writer representatives
List of book genres that each California book agent is seeking
AAR membership status for all California writer representatives
Preferred query method(s) such as email, online form, postal mail
Query email addresses for all California author representatives
Postal mail addresses for all California writer representatives
Photos of all California author representatives
Links to websites for all literary agencies in California
Links to all social media accounts for all California book agents
Maps to the offices of all California author representatives