Fuse Literary (formerly Foreword Literary) is a full-service, hybrid literary agency based in the Silicon Valley with offices in New York, Chicago, Vancouver and San Diego. We blend the tried-and-true methods of traditional publishing with the brash new opportunities engendered by digital publishing, emerging technologies, and an evolving author-agent relationship.
Fuse manages a wide variety of clients, from bestsellers to debut authors, working with fiction and non-fiction for children and adults worldwide. We combine technical efficiency with outside-the-covers creative thinking so that each individual client's career is specifically fine-tuned for them.
We are not an agency that sells a book and then washes our hands of the project. We realize that our ongoing success directly results from that of our clients, so we remain at their side to cultivate and strategize throughout the many lives of each book, both before and after the initial sale. Innovations, such as our Short Fuse publishing program, help bridge the gaps between books, growing and maintaining the author's fan base without lag.
The partners launched Fuse following tenures at established agencies, bringing with them experience in writing, teaching, professional editing, book marketing, blogging and social media, running high-tech companies, and marketing new technologies. A boutique, collaborative agency, Fuse provides each client with the expertise and forward vision of the group.
We pride ourselves on our flexibility and passion for progression in an ever-changing publishing environment. We believe that the agency of the future will not just react to change but will actively create change, pushing markets and advancing formats to provide authors with the best possible outlets for their art.
Enter your information in the form to the right for FREE INSTANT ACCESS to the Directory of Literary Agents™. It's the most comprehensive (and accurate) list of literary agencies in the world, with detailed profiles for more than 1,100 literary agents. Scroll below to see a sample.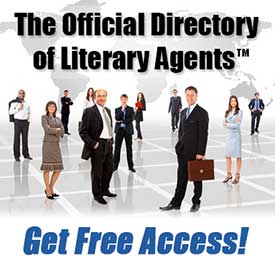 Fuse Literary – Profile
Sample Directory Listing Below As soon as you enter your name and email address to the right, you'll be able to see complete profiles for every literary agent at Fuse Literary (and every other literary agency). Sample directory listing: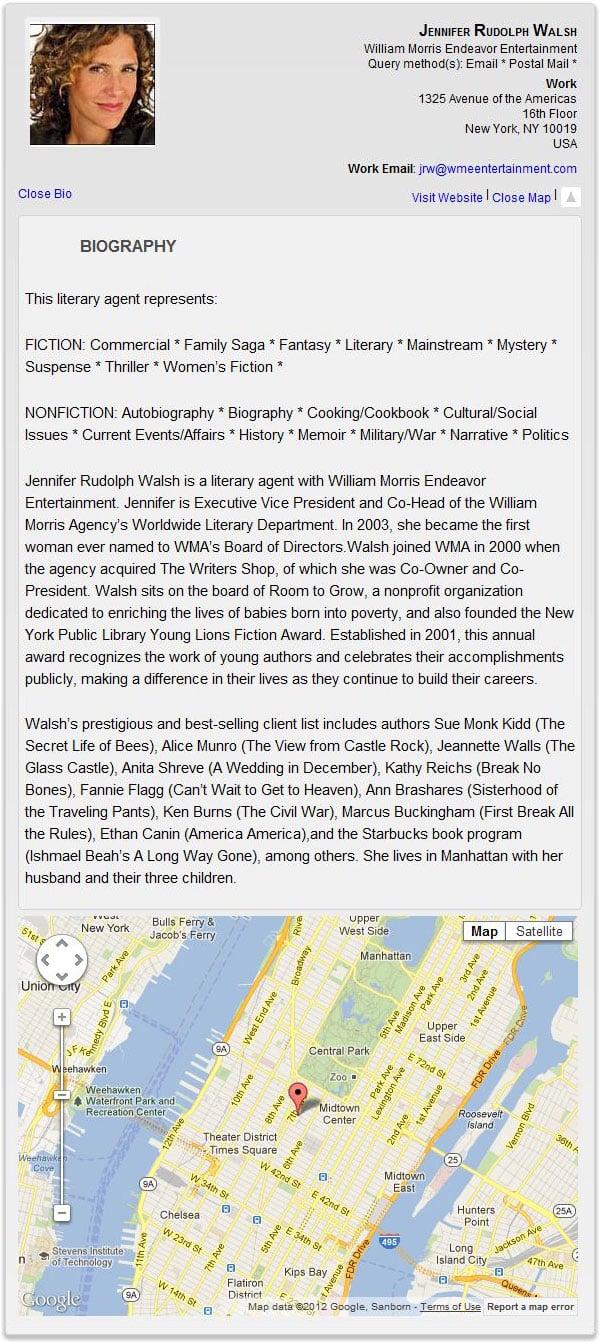 Fuse Literary – Get Instant Access
Get FREE Access Now to All Fuse Literary Profiles!
If you want the most accurate information available for literary agents at Fuse Literary, register above now for FREE instant access to the Directory of Literary Agents™. As soon as you register you'll get instant access to the following:
* Agent bios for all agents at Fuse Literary
* AAR membership status
* Personal email addresses
* Mailing addresses
* Agent photos
* Preferred query letter methods (email, online form, postal mail)
* A link to the Fuse Literary website
* A map to the office of Fuse Literary
* Access to all literary agent profiles in the Directory of Literary Agents™ (1,100+)
* Search the directory by book genre/category (more than 100 categories)
Warning! – Fuse Literary
Most literary agency directories (print and online) are outdated, incomplete, and riddled with mistakes. If you rely on those directories to find literary agents at Fuse Literary, you're going to hurt your chances of getting an agent to represent you. Scroll back up to the top of this webpage now to enter your name and email… for FREE information and listings for all book agents at Foreword Literary.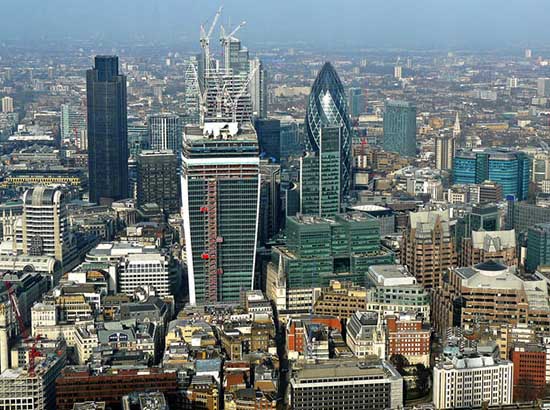 GET A LITERARY AGENT
Get free access to the Directory of Literary Agents with detailed agent listings to get a traditional publisher
Your Information will never be shared with any third party.