Writers House was founded in 1973 with a vision for a new kind of literary agency, one that would combine a passion for managing a writer's career with an integrated understanding of how storytelling works. With this two-pronged philosophy, Writers House has played a critical role in developing the careers of hundreds of novelists and non-fiction authors. We believe in offering our clients not only our expertise in negotiating contracts, but in contributing to all phases of the editorial and publishing processes. Our goal is to maximize the value of our clients' work by providing hands-on editorial and marketing advice, as well as leading the way in branding, licensing, and selling film/TV, foreign, audio, dramatic and serial rights.
Al Zuckerman, a former novelist, TV writer, and teacher of playwriting at Yale, is the founder of Writers House. One of the largest literary agencies in the world, Writers House provides an extraordinary amount of individual client attention combined with the benefits of full service foreign rights, subsidiary rights, and contracts departments. We house an accounting department equipped to provide forensic royalty and financial analysis, as well as a digital department focusing on the ever changing technological landscape of contemporary publishing. Home to more than a dozen senior agents and several rising junior agents, we work individually as well as collectively and take full advantage of the unparalleled depth of experience we embody. Some of our agents started here as assistants, while others have joined us from other parts of the business, bringing editorial, bookselling, writing, and legal experience. We also pride ourselves on the stability of our firm. Many of our agents have been here together for more than 20 years, as have many of our clients. Writers House is a name which reflects our vision for our authors and ourselves. Our goals are long term, and the environment we strive to create is one that invites authors and agents to stay with us for the duration of their careers.
Enter your information in the form to the right for FREE INSTANT ACCESS to the Directory of Literary Agents™. It's the most comprehensive (and accurate) list of literary agencies in the world, with detailed profiles for more than 1,100 literary agents. Scroll below to see a sample.


Writers House – Profile
Sample Directory Listing Below
As soon as you enter your name and email address to the right, you'll be able to see complete profiles for every literary agent at Writers House (and every other literary agency).
Sample directory listing: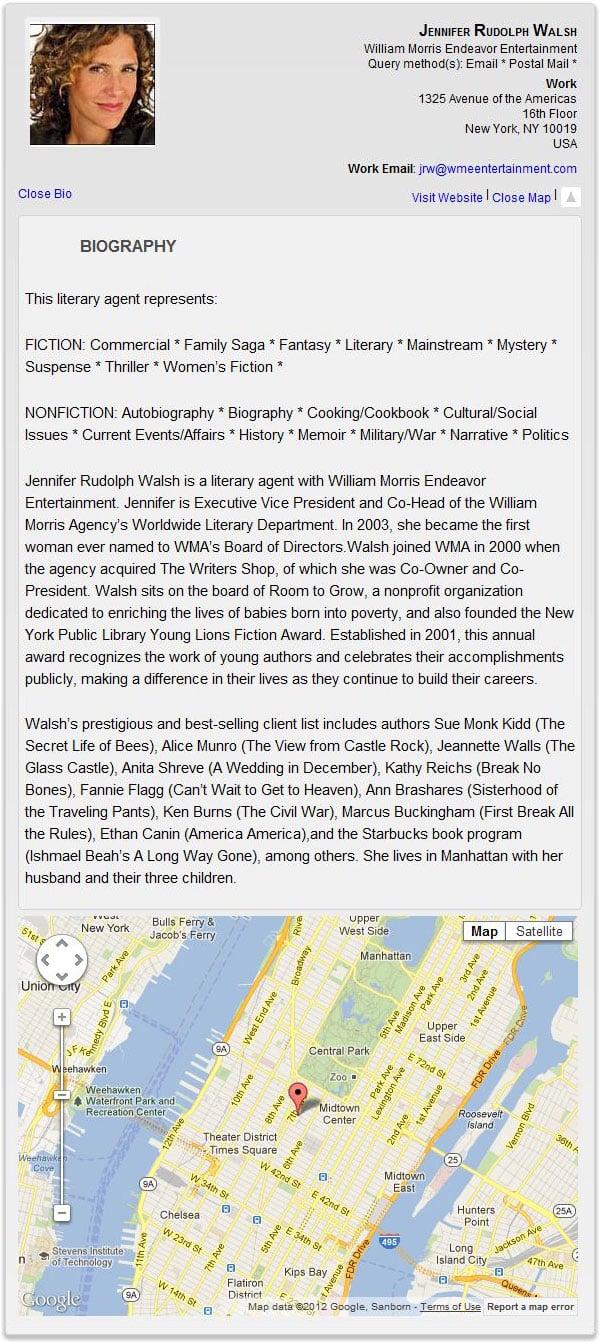 Writers House – Get Instant Access
Get FREE Access Now to All Writers House Profiles!
If you want the most accurate information available for literary agents at Writers House register above now for FREE instant access to the Directory of Literary Agents™. As soon as you register you'll get instant access to the following:
* Agent bios for all agents at Writers House
* AAR membership status
* Personal email addresses
* Mailing addresses
* Agent photos
* Preferred query letter methods (email, online form, postal mail)
* A link to the Writers House
* A map to the office of Writers House
* Access to all literary agent profiles in the Directory of Literary Agents™ (1,100+)
* Search the directory by book genre/category (more than 100 categories)
Warning! – Writers House

Most literary agency directories (print and online) are outdated, incomplete, and riddled with mistakes. If you rely on those directories to find literary agents at Writers House, you're going to hurt your chances of getting an agent to represent you.
Scroll back up to the top of this webpage now to enter your name and email… for FREE information and listings for all book agents at Writers House.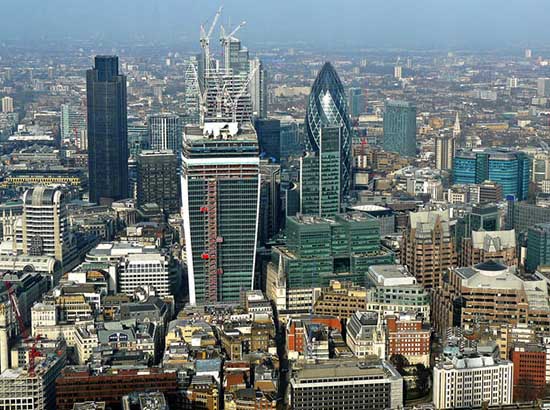 GET A LITERARY AGENT
Get free access to the Directory of Literary Agents with detailed agent listings to get a traditional publisher
Your Information will never be shared with any third party.