The LA Literary Agency represents a wide range of authors, many with interesting day jobs — athletes, actors, musicians, lawyers, parents, academics, chefs, food experts, physicians, journalists. The Agency handles literary and commercial fiction, and nonfiction in the areas of biography, autobiography, sports, adventure, cooking, science, history, health, and lifestyle. What are we looking for? At the top of our nonfiction list is narrative nonfiction, or storytelling. Fiction is both easier and harder to define. Like everyone in publishing, we long for compelling, beautifully-written novels. They can be historical, contemporary, literary, commercial, mystery, or suspense.
Eric Lasher
I've been a writer, magazine editor, book editor, publisher, and broadcast executive—positions that have enabled me to live in New York, Washington, Berlin, Mallorca, and Los Angeles. After majoring in history at Trinity College, I returned home to New York and my first job — editor at Sport magazine, where I worked with writers such as Jimmy Breslin, Dick Schaap, and Dave Anderson. Next I moved to This Week magazine, the Sunday newspaper supplement that appeared in the nation's 43 largest cities. I wrote cover stories on President Richard Nixon, Darryl F. Zanuck, Nikita Khrushchev, and Audrey Hepburn. I then joined National Geographic in Washington, D.C. as a writer. Eventually I returned to New York as Senior Editor of general interest books at Prentice Hall. Following that I contracted to write a book on World War II (ultimately made into an HBO movie.) I first moved to Berlin for research, to Mallorca to write, and back to New York. The book was put on hold when I became an Executive on the Corporate Staff of CBS, reporting directly to Dr. Frank Stanton, then the President of CBS. The time with Dr. Stanton as he ran CBS was extraordinary. From the first day, I knew that this was the best job I ever would have. After Dr. Stanton retired, I moved to Los Angeles to be CEO of Nash Publishing, then the largest general book publisher west of Chicago, now merged into extinction.
Maureen Lasher
Following my graduation from Brown University with a concentration in history, I moved to New York and got my first publishing job at Prentice Hall. I began as an advertising copywriter and eventually was part of a team of three, supervising a staff of 26. The company was based in New Jersey and for five years I commuted from Manhattan. When I was offered a position at Random House, which was within walking distance from my apartment, I took it. As Associate Manager of Advertising, I marketed Random House titles to schools, colleges, and libraries. Next, I was Director of Advertising and Publicity for Liveright, a literary publisher with a remarkable history and backlist. They were the first to publish Sigmund Freud, e.e. cummings, Ezra Pound, William Faulkner. Today Liveright is an imprint of W.W. Norton, one of the few remaining independent publishers. After marriage and a baby, I moved to Los Angeles with my husband, Eric, who was CEO of Nash Publishing. From Los Angeles, we launched an independent publishing imprint with Houghton Mifflin. The imprint focused on commercial fiction (several were New York Times best sellers) and a travel guide series that grew to over twenty titles. During that time, we were reading many excellent manuscripts that didn't fit the profile of our imprint. This led to the creation of The LA Literary Agency.
To learn more about LA Literary Agency, enter your information for FREE INSTANT ACCESS to the Directory of Literary Agents™. It's the most comprehensive (and accurate) list of literary agencies in the world, with detailed profiles for more than 1,100 literary agents, including those at LA Literary Agency.
Scroll below to see a sample.


LA Literary Agency – Profile
Sample Directory Listing Below
As soon as you enter your name and email address to the right, you'll be able to see complete profiles for every literary agent at LA Literary Agency (and every other literary agency).
Sample directory listing: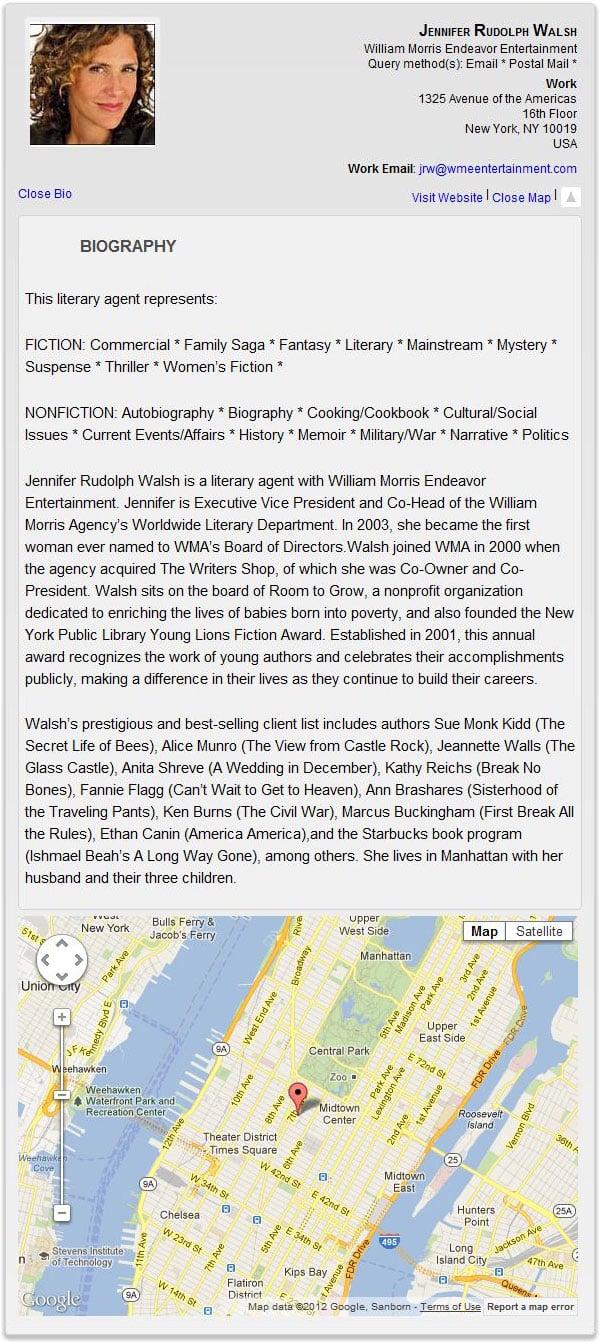 LA Literary Agency – Get Instant Access
Get FREE Access Now to All LA Literary Agency Profiles!
If you want the most accurate information available for literary agents at LA Literary Agency, register above now for FREE instant access to the Directory of Literary Agents™. As soon as you register you'll get instant access to the following:
* Agent bios for all agents at LA Literary Agency
* AAR membership status
* Personal email addresses
* Mailing addresses
* Agent photos
* Preferred query letter methods (email, online form, postal mail)
* A link to the LA Literary Agency website
* A map to the office of LA Literary Agency
* Access to all literary agent profiles in the Directory of Literary Agents™ (1,100+)
* Search the directory by book genre/category (more than 100 categories)
Warning! – LA Literary Agency

Most literary agency directories (print and online) are outdated, incomplete, and riddled with mistakes. If you rely on those directories to find literary agents at LA Literary Agency, you're going to hurt your chances of getting an agent to represent you.
Enter your first name and email address now for FREE information and listings for all book agents at LA Literary Agency.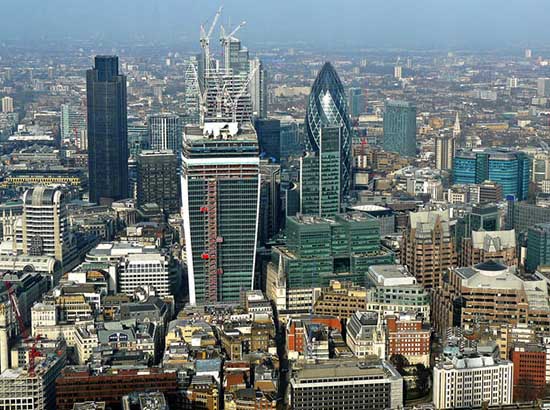 GET A LITERARY AGENT
Get free access to the Directory of Literary Agents with detailed agent listings to get a traditional publisher
Your Information will never be shared with any third party.