What is a boutique literary agency? What do authors need to know about boutique literary agencies or independent literary agents? And, should you submit your query letter to a boutique book agency or independent literary agent? This article answers those questions, and more. It also includes a List of Literary Agents and boutique publishing agencies, and it reveals some of the Best Literary Agents at the Top Literary Agencies considered boutique book agencies.
Before you do a Literary Agents Near Me search using our Literary Agents Directory and Database for publishing agencies in the United States such as NYC Literary Agencies or California Literary Agencies, read this article. There are many misconceptions about how to define a boutique literary agency. There are also popular misconceptions about the pros and cons of boutique book agencies. Even the experts sometimes disagree and get it wrong.
For example, some people in the publishing industry mock writer representatives who say they're with "full-service boutique literary agencies." That's because they believe, incorrectly, that the words "full-service" and "boutique" are contradictory. As you'll soon see, that's not always true. Some boutique book agencies have limited capabilities compared to bigger companies. But some boutique book agencies offer just as many services as bigger book agencies.
Definition: Boutique Literary Agency
What's the definition of a boutique literary agency? Boutique publishing agencies are typically smaller book agencies with one, two, or just a few author representatives. Bigger book agencies sometimes have dozens or more writer representatives on staff. And, while owners or employees of boutique literary agencies emphasize the benefits of being with smaller companies, larger publishing agencies emphasize the benefits of being with larger companies. Listed below are the common benefits of being represented by a boutique publishing agency, with common misconceptions about boutique publishing agencies.
Boutique Literary Agency Benefits
Smaller than big publishing agencies
Represent fewer authors
More willing to develop an author's writing
More willing to develop an author's career
More service-oriented
More personable
More available
More focused on delivering quality work
Involved with more steps in the publishing process
More loyal
Misconceptions About Boutique Literary Agencies
A solo literary agent or tiny agency
Home office
Not connected
Not powerful
Only small- or medium-size advances and contracts
More specialized, working with fewer book genres
No big-name clients or bestsellers
Unable to handle subsidiary rights
Limited legal ability or counsel
Not busy, always available
Pros and Cons of Independent Literary Agents
There are pros and cons to working with a boutique literary agency. There are also pros and cons to working with a large literary agency. And, there are exceptions to every rule. For example, some of the most successful book agents at the largest book agencies do quality work. They also care about their authors. And they're committed to developing their clients' writing and careers. In addition, they're involved in every step of the publishing process, meaning they do all they can to help their writers prior, during, and after a book is published. And, of course, some independent book agents don't do all those things.
Similarly, famous publishing agents with the most powerful book agencies aren't all rude, cynical, ego-driven, type-A personalities who only care about money. They're also not all overcommitted or hard to get ahold of. And, not all independent book agents with boutique publishing agencies work out of their homes, lack connections, or get modest advances and deals for their authors. Some get six-figure and seven-figure deals, just like uber-agents at mammoth book agencies. And, many book agents with boutique publishing agencies are highly skilled at negotiating subsidiary rights such as international editions and translations, audio rights, film rights, etc.
List of Boutique Literary Agencies
Ladderbird Literary Agency
Side by Side Literary Productions
13 of the Top Boutique Literary Agencies
AGI-Vigliano Literary
Beth Vesel Literary Agency
David Black Agency
Denise Shannon Literary Agency
Joelle Delbourgo Associates
Kathryn Green Literary Agency
Meredith Bernstein Literary Agency
Pippin Properties
Renaissance Literary & Talent
Richard Henshaw Group
Aaron M. Priest Literary Agency
LKG Agency
Union Literary
Should You Submit to An Independent Literary Agent?
The size of a publishing agency isn't what authors should be most concerned about when seeking representation. Authors also shouldn't be overly focused on the language or terms a book agent uses to describe his or her agency, such as "boutique literary agency." That's because words are just words. Writers, more than any other segment of society, should realize that. So, is it better for an author to hire a boutique literary agency or a large book agency?
My suggestion is to forget the size of the publishing agency and look, instead, at its track record of sales. I tell my Author Coaching clients this all the time. Publishing agents are human beings and you're wise to consider each person and company on a case-by-case basis. In other words, if you want to find the best book agency for you and your writing, don't overthink the process by parsing every detail about a publishing agent or publishing agency. For example: size, location, etc. Instead, look at the track record of sales and positive reviews.
You can be incredibly successful, happy, and fulfilled with a huge book agency—or you can be incredibly successful, happy and fulfilled with a boutique literary agency. It will depend entirely on the literary agent and his or passion, experience, and plans for your writing and writing career.
Not the size of the book agency.
Submit Your Book to a Literary Agent Checklist
Categorize your book for a large or boutique literary agency in the best way using our free Guide to Book Genres.
Prepare your query letter for a large or boutique literary agency using our How to Write a Query Letter Guide.
Find book agents with boutique book agencies using our comprehensive, up-to-date, and easy-to-use Literary Agency Directory and Database, to make sure your queries are received and you have the best chance of getting a boutique literary agency or a large book agency. Other print and online literary agent lists, directories, and databases with information about both boutique publishing agencies and large publishing agencies are often incomplete and outdated.
Scroll below for free, instant access.
Enter the Free Book Agents Directory – Find a Boutique Literary Agency
The official Directory of Literary Agents™ is searchable by location, book genres, AAR status, and more. Enter your first name and email address below for free, instant access to the following information:
1,000+ listings of all publishing agents
Detailed literary agent bios for all big and boutique book agencies
List of book genres that each boutique literary agency is seeking
AAR membership status for all boutique book agents
Preferred query method(s) such as email, online form, postal mail
Query email addresses for book agents with all large and boutique book agencies
Postal mail addresses for book agents with all big and boutique book agencies
Photos of all boutique publishing agents
Links to all boutique literary agency websites
Links to all social media accounts for all boutique book agents
Maps to the boutique literary agency offices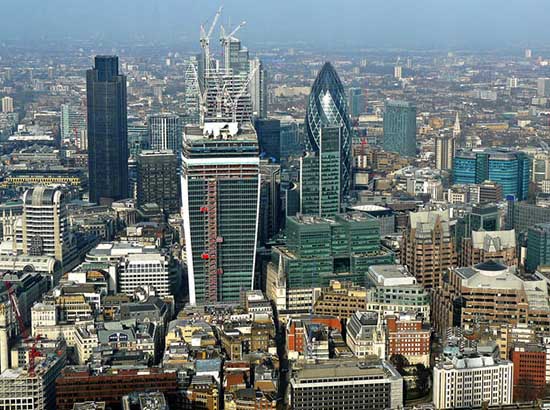 GET A LITERARY AGENT
Get free access to the Directory of Literary Agents with detailed agent listings to get a traditional publisher
Your Information will never be shared with any third party.