Literary Agent List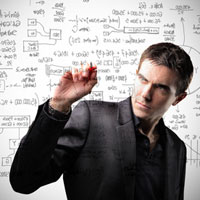 Literary Agent List – Don't hurt your chances of getting a book agent by using an inaccurate and/or outdated literary agent directory. Before you use any list of literary agents or agencies, read this free 2-part training guide by a former NY Times bestselling literary agent. It can save you a lot of time,  headaches, and money. It might also be the difference between you being an unpublished author, a published author, or a bestselling author.
Scroll below now to begin.
But first…

Literary Agent List –
Warning
If you've studied the publishing industry, you know how hard it can be to get a literary agency interested in your book. So, the easiest way to give yourself an advantage is to target the right agents. In other words, literary agents that are interested in your type of book who are also a good fit for your personality and complement your desires (and possibly weaknesses) as an author.
The problem is that every literary agent list on the market right now is flawed. Yes, all of them. In fact, the most popular literary agents lists and directories have so many mistakes that we created our own. It happened in 2012 after repeated complaints from our 1-on-1 coaching clients, who kept telling us that the information in the other literary agent lists on the market was unreliable.
More specifically:
One literary agent list (print) only has profiles for 200-300 book agents, but there are over 1,000 active literary agents in the United States alone. This particular literary agent list doesn't have an index, either, so it's hard to find what you're looking for.
Another popular literary agent list (print) contains profiles for virtually every literary agency in business today, but it doesn't tell you very much about the agents. It's hard to get a sense of the agents' backgrounds and personalities.
The worst thing about using a print (book form) literary agent list is that the information is 6 months old (at least) by the time you get it. That's how long it takes to collect the information and get into a book for distribution in bookstores.
If you use a literary agent list online, you're no better off. Those literary agent lists contain incomplete and/or outdated information: dead literary agents; retired literary agents; literary agents who've moved and are now listed with the wrong literary agencies; and literary agents with the wrong book category preferences, websites, email addresses, postal addresses, and more. Why do these literary agent lists have so many mistakes? Because most literary agents don't submit their information to these sites and maintain it! When I was running my own literary agency, we were included on many literary agents list websites like that. Every once in a while we'd be reminded of it when an author would send us a book that wasn't a good fit for us, and cite information they'd gotten from the site.
* * *
Literary Agent List –
What Can Go Wrong?
It might not seem like a big deal that most literary agent lists aren't completely accurate. But using unreliable directories can hurt you in many ways, without you realizing it.
For example:
You might not get author representation because you don't have enough active literary agencies on your literary agent list.
You might not get an agent because many of the literary agencies you're submitting to aren't really interested in your type of book (even though the literary agent list you used says otherwise).
You might end up settling for a mediocre literary agency when you could have gotten a top tier literary agency–if that happens, it's more likely you'll remain unpublished and/or hurt your writing career.
Lastly, if you have a bad literary agent list, you might end up with an unethical literary agent and not realize it until it's too late (after you've wasted lots of valuable time and maybe lots of money).
* * *
Literary Agent List –
The Good News
Now that I've told you the bad news about your typical literary agent list, here's the good news. There's only one literary agent list you need to know about. It's call the Directory of Literary Agents™ and you're about to get get free unlimited access. But before you do…
Click here for some quick tips to help you
create your personalized literary agents' list.