Wm Clark Associates is based in New York. The agency represents a wide range of titles across all formats to the publishing, motion picture, television, and multimedia fields. Today's creative artist has more opportunity than ever before to exert control over his or her success. In representing the interests of their clients they consider not only the commercial viability of their ideas, but how well those ideas integrate with the artist's vision for his or her career. Offering individual focus and a global reach, they move quickly and strategically on behalf of domestic and international clients ranging from authors of award-winning, best-selling narrative non-fiction, to authors in translation, chefs, musicians, and artists. The agency undertakes to discover, develop, and market today's most interesting content and the talent that creates it, and forge sophisticated and innovative plans for self-promotion, reliable revenue streams, and an enduring creative career.
In addition to selling directly in the global English language markets, the agency works on a reciprocal basis with Ed Victor Ltd. (UK) in representing select properties to the US market and vice versa. Translation rights are sold directly in the German, Italian, Spanish, Portuguese, Latin American, French, Dutch, and Scandinavian territories; in association with Andrew Nurnberg Associates Ltd. (UK) through offices in China, Bulgaria, Czech Republic, Latvia, Poland, and Hungary; and through corresponding agents in Russia, Ukraine, Japan, Greece, Israel, Turkey, Korea, Taiwan, and Thailand. Other network partners provide services including editorial consultation, media training, lecture booking, marketing support, and public relations.
Enter your information in the form to the right for FREE INSTANT ACCESS to the Directory of Literary Agents™. It's the most comprehensive (and accurate) list of literary agencies in the world, with detailed profiles for more than 1,100 literary agents. Scroll below to see a sample.


Wm Clark Associates – Profile
Sample Directory Listing Below
As soon as you enter your name and email address to the right, you'll be able to see complete profiles for every literary agent at Wm Clark Associates (and every other literary agency).
Sample directory listing: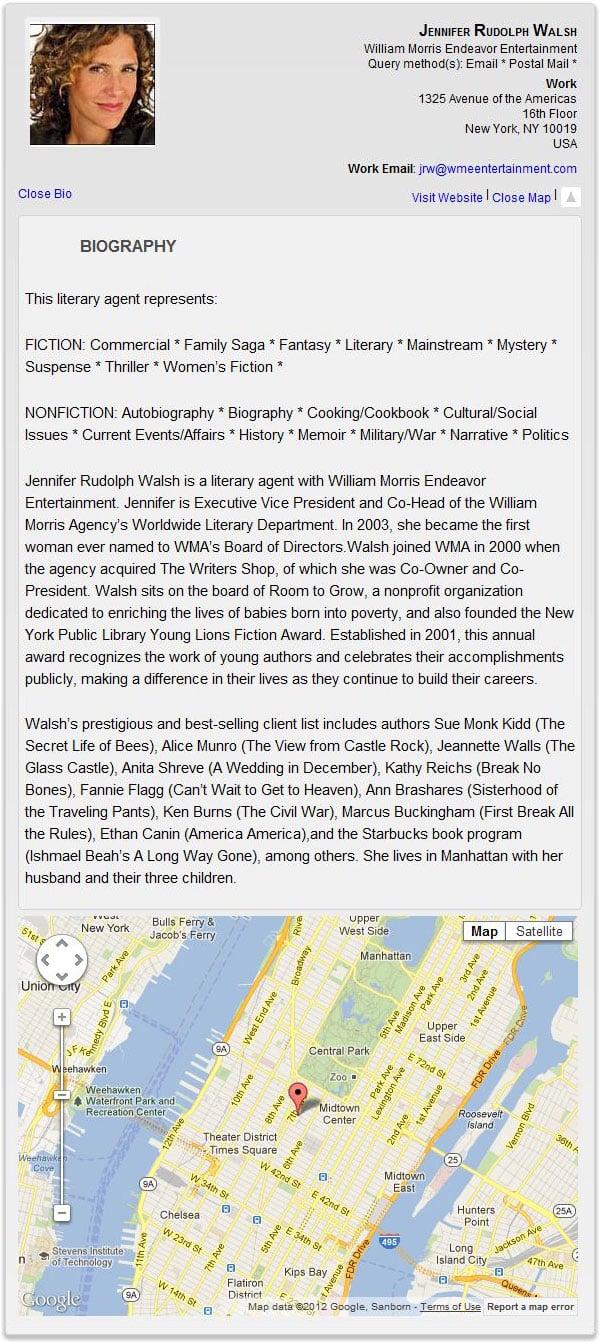 Wm Clark Associates – Get Instant Access
Get FREE Access Now to All Wm Clark Associates Profiles!
If you want the most accurate information available for literary agents at Wm Clark Associates register above now for FREE instant access to the Directory of Literary Agents™. As soon as you register you'll get instant access to the following:
* Agent bios for all agents at Wm Clark Associates
* AAR membership status
* Personal email addresses
* Mailing addresses
* Agent photos
* Preferred query letter methods (email, online form, postal mail)
* A link to the Wm Clark Associates
* A map to the office of Wm Clark Associates
* Access to all literary agent profiles in the Directory of Literary Agents™ (1,100+)
* Search the directory by book genre/category (more than 100 categories)
Warning! – Wm Clark Associates

Most literary agency directories (print and online) are outdated, incomplete, and riddled with mistakes. If you rely on those directories to find literary agents at Wm Clark Associates, you're going to hurt your chances of getting an agent to represent you.
Scroll back up to the top of this webpage now to enter your name and email… for FREE information and listings for all book agents at Wm Clark Associates.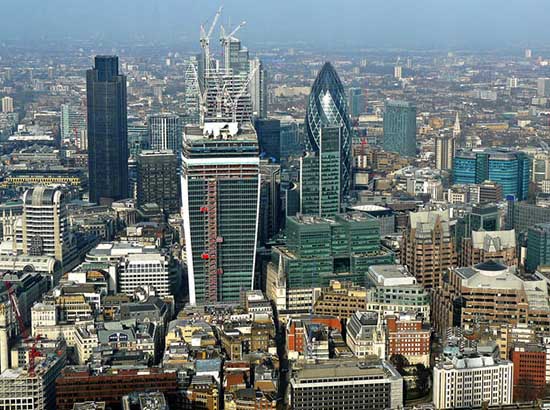 GET A LITERARY AGENT
Get free access to the Directory of Literary Agents with detailed agent listings to get a traditional publisher
Your Information will never be shared with any third party.