KT Literary is located in Colorado. Books aren't just what we do, they're who we are. We become the sum total of our reading experiences – the romance, the adventures, the coming-of-age, the fantasy, the dare-to-believe. At kt literary, we want to be more. Madeleine L'Engle once said, "You have to write whichever book it is that wants to be written. And then, if it's going to be too difficult for grown-ups, you write it for children." Write for children. Write for adults. Write for yourself. And then, when you're ready to find a literary agent to take your work to the next level, think of us.
KT literary is a full-service literary agency operating out of Highlands Ranch, in the suburbs of Denver, Colorado, where every major publishing house is merely an email or phone call away. We believe in the power of new technology to connect writers to readers, and authors to editors. We bring over a decade of experience in the New York publishing scene, an extensive list of contacts, and a lifetime love of reading to the foothills of the Rocky Mountains. And did we mention our boundless optimism?
After a dozen years working in publishing in New York City, Kate Testerman moved to Colorado and formed kt literary in early 2008, where she concentrates on middle grade and young adult fiction. Bringing to bear the experience of being part of a large agency, she enjoys all aspects of working with her authors, offering hands-on experience, personal service, and a surfeit of optimism.
Her clients include Maureen Johnson, Ellen Booraem, Stephanie Perkins, Carrie Harris, Trish Doller, and Matthew Cody, among other exciting and acclaimed authors. Kate is a graduate of the University of Delaware's Honors Program, a former cast member of the New York Renaissance Faire, and an avid collector of shoes, bags, children, and dogs. Her interests cover a broad range including contemporary drama, urban fantasy and magical realism, adventure stories, and romantic comedies. She is an active member of the SCBWI and AAR. For additional information, please read this Agent Spotlight.
To learn more about KT Literary, enter your information for FREE INSTANT ACCESS to the Directory of Literary Agents™. It's the most comprehensive (and accurate) list of literary agencies in the world, with detailed profiles for more than 1,100 literary agents, including those at KT Literary.
Scroll below to see a sample.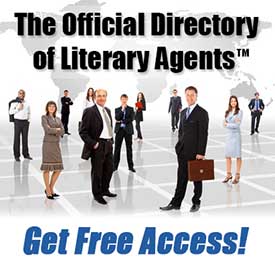 KT Literary – Profile
Sample Directory Listing Below
As soon as you enter your name and email address to the right, you'll be able to see complete profiles for every literary agent at KT Literary (and every other literary agency).
Sample directory listing: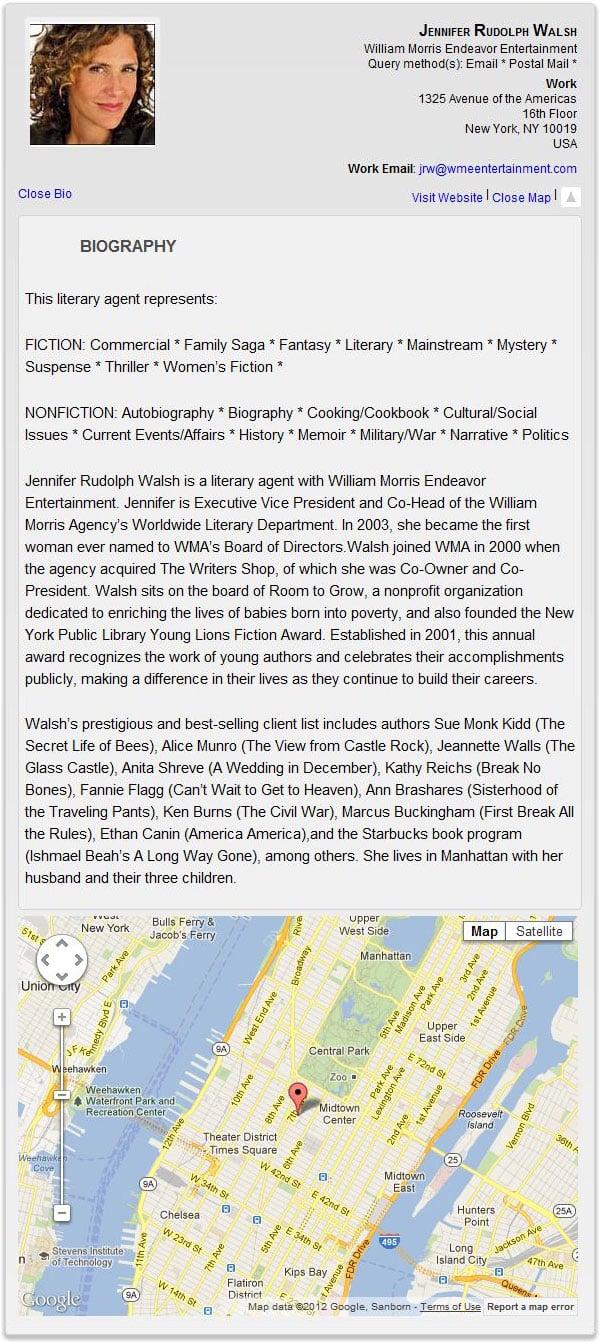 KT Literary – Get Instant Access
Get FREE Access Now to All KT Literary Profiles!
If you want the most accurate information available for literary agents at KT Literary register above now for FREE instant access to the Directory of Literary Agents™. As soon as you register you'll get instant access to the following:
* Agent bios for all agents at KT Literary
* AAR membership status
* Personal email addresses
* Mailing addresses
* Agent photos
* Preferred query letter methods (email, online form, postal mail)
* A link to the KT Literary website
* A map to the office of KT Literary
* Access to all literary agent profiles in the Directory of Literary Agents™ (1,100+)
* Search the directory by book genre/category (more than 100 categories)
Warning! – KT Literary

Most literary agency directories (print and online) are outdated, incomplete, and riddled with mistakes. If you rely on those directories to find literary agents at KT Literary, you're going to hurt your chances of getting an agent to represent you.
Enter your first name and email address now for FREE information and listings for all book agents at KT Literary.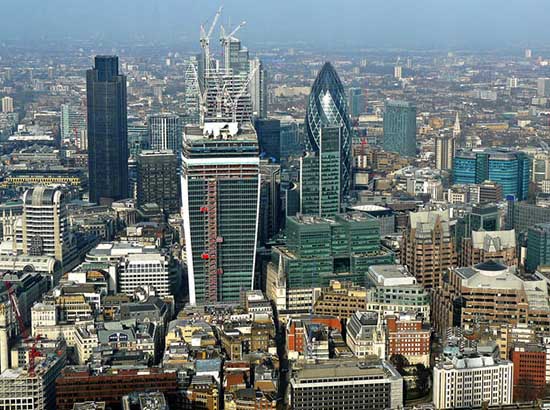 GET A LITERARY AGENT
Get free access to the Directory of Literary Agents with detailed agent listings to get a traditional publisher
Your Information will never be shared with any third party.