The Jeff Herman Agency, LLC began quite by accident in the mid-eighties when founder, Jeff Herman, was working in book publicity. One of his clients was Rabbi Harold Kushner and his book When Bad Things Happen to Good People. When Herman went out on his own to work in Public Relations and Publicity, he was asked if he would send a friend's book to publishers and the rest is history.
Now located in Stockbridge, Massachusetts, the quaint town where Norman Rockwell lived and painted for much of his life, the agency has its roots and origin in New York City. While learning the ropes of the publishing business, Herman was frustrated by the seemingly overt efforts of the "gatekeepers," of the industry, to keep people out. As a new agent, Herman needed to navigate beyond closed doors. What he learned was that with inside information, proper strategy and professional presentation anyone can pierce the veil between writers and the elite literati. Thus Jeff Herman's Guide to Book Publishers, Editors and Literary Agents was born. This book and Herman's direct approach to the business of publishing has helped change the face of the industry.
The Jeff Herman Agency, LLC specializes in non-fiction. There is such a thing as a "Jeff Herman" book. In fact there have been at least 600 books sold since the agency's inception. "I just have a gut feeling when I see it whether or not I can sell it," he says. Deborah Levine Herman, although a freelance worker since 1990, officially joined the agency when she merged households with Jeff. "I needed to know I would always have an agent," she quips. Herman and Herman have a unique working relationship. "We have our territories," Jeff says. "We can both be alphas, so we are fortunate to have separate areas of interest."
Deborah Herman has spent a good deal of her career thus far as a writer, collaborator, ghostwriter, book doctor and lecturer. She is an "intuitive" who uses her gifts to assist writers who are blocked or searching for their authentic inner voice. Deborah Herman is the author of "Spiritual Writing from Inspiration to Publication." Herman and Herman have devoted their careers to teaching writers how to successfully pursue their goals.
Enter your information in the form to the right for FREE INSTANT ACCESS to the Directory of Literary Agents™. It's the most comprehensive (and accurate) list of literary agencies in the world, with detailed profiles for more than 1,100 literary agents. Scroll below to see a sample.


The Jeff Herman Agency – Profile
Sample Directory Listing Below
As soon as you enter your name and email address to the right, you'll be able to see complete profiles for every literary agent at The Jeff Herman Agency (and every other literary agency).
Sample directory listing: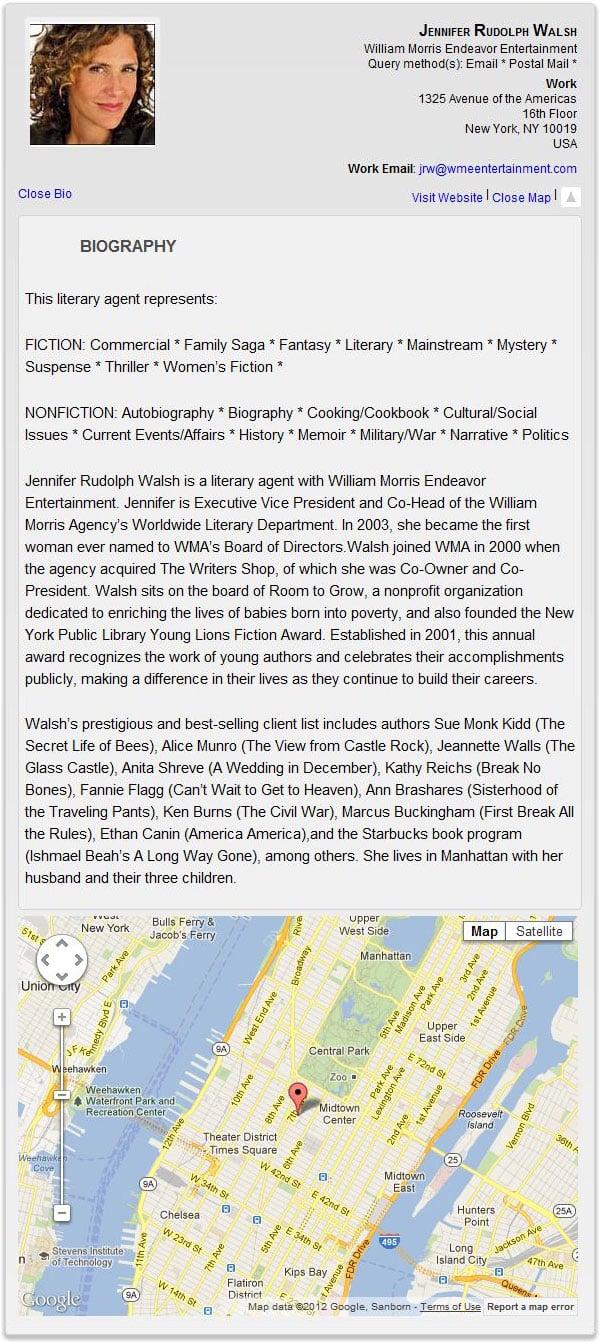 The Jeff Herman Agency – Get Instant Access
Get FREE Access Now to All The Jeff Herman Agency Profiles!
If you want the most accurate information available for literary agents at The Jeff Herman Agency register above now for FREE instant access to the Directory of Literary Agents™. As soon as you register you'll get instant access to the following:
* Agent bios for all agents at The Jeff Herman Agency
* AAR membership status
* Personal email addresses
* Mailing addresses
* Agent photos
* Preferred query letter methods (email, online form, postal mail)
* A link to The Jeff Herman Agency website
* A map to the office of The Jeff Herman Agency
* Access to all literary agent profiles in the Directory of Literary Agents™ (1,100+)
* Search the directory by book genre/category (more than 100 categories)
Warning! – The Jeff Herman Agency

Most literary agency directories (print and online) are outdated, incomplete, and riddled with mistakes. If you rely on those directories to find literary agents at The Jeff Herman Agency, you're going to hurt your chances of getting an agent to represent you.
Scroll back up to the top of this webpage now to enter your name and email… for FREE information and listings for all book agents at The Jeff Herman Agency.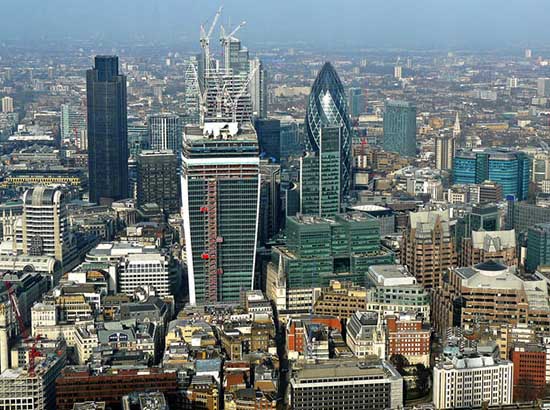 GET A LITERARY AGENT
Get free access to the Directory of Literary Agents with detailed agent listings to get a traditional publisher
Your Information will never be shared with any third party.