GO Literary aims to give voice to a broad range of perspectives across the literary spectrum. GO Literary is actively seeking both fiction and non-fiction works that wed compelling writing with a strong narrative and tackle big issues in engaging, accessible, and even surprising ways. Beyond working toward the success of each individual book, GO Literary strives to establish long-term relationships with its authors to help them build satisfying and enduring careers. In addition to contract negotiation, GO Literary works closely with its clients throughout every step of the publishing process, from concept development through publication and beyond. GO Literary takes a particular interest in the editorial process, offering skilled advice and guidance to help clients bring out the best in their writing.
Amaryah Orenstein has always loved to read and provide (oftentimes unsolicited) editorial advice and, as a literary agent, she is thrilled to help writers bring their ideas to life. She is particularly drawn to narrative non-fiction and memoir but enjoys any book that connects the reader to its characters and evokes thought and feeling. Amaryah began her career at the Laura Gross Literary Agency in 2009 and, prior to that, she worked as an Editorial Assistant at various academic research foundations, including the Tauber Institute, where she edited books for Brandeis University Press/University Press of New England. Originally from Montreal, Canada, Amaryah earned a BA at McGill University before coming to the United States to pursue graduate studies in American History. She completed an MA at Ohio University's Contemporary History Institute and a PhD at Brandeis University, and currently serves as Co-President of the Boston chapter of the Women's National Book Association.
To learn more about GO Literary, enter your information for FREE INSTANT ACCESS to the Directory of Literary Agents™. It's the most comprehensive (and accurate) list of literary agencies in the world, with detailed profiles for more than 1,100 literary agents, including those at GO Literary.
Scroll below to see a sample.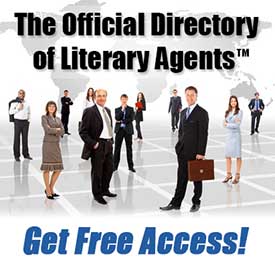 GO Literary – Profile
Sample Directory Listing Below
As soon as you enter your name and email address to the right, you'll be able to see complete profiles for every literary agent at GO Literary (and every other literary agency).
Sample directory listing: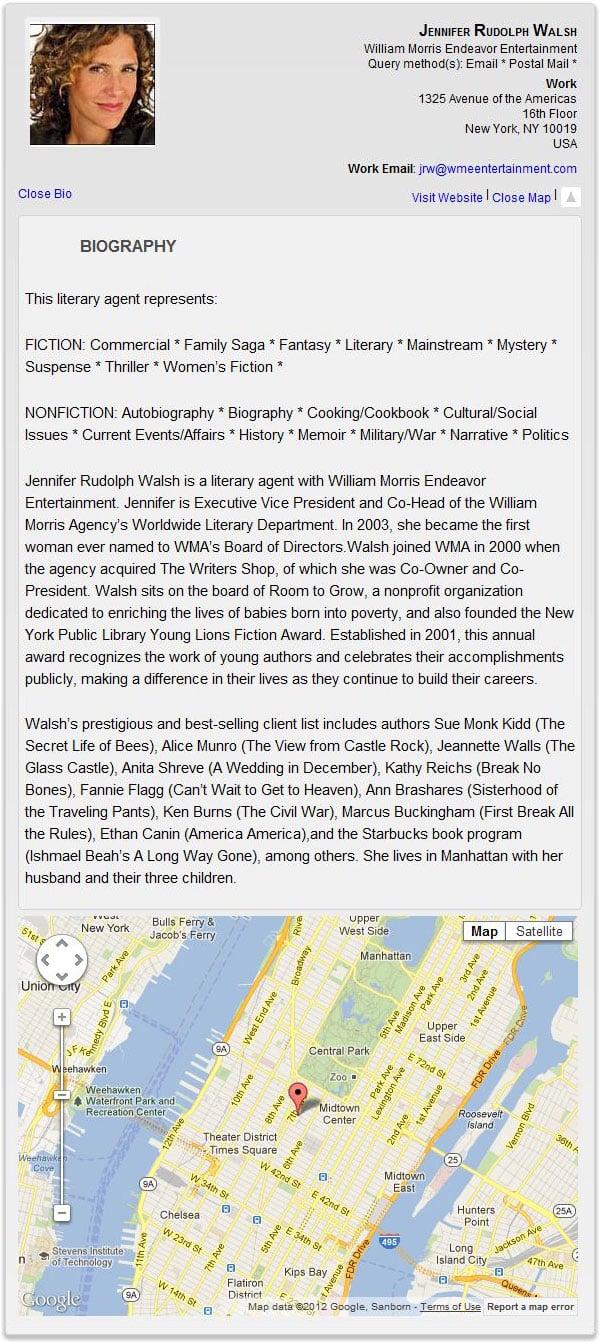 GO Literary – Get Instant Access
Get FREE Access Now to All GO Literary Profiles!
If you want the most accurate information available for literary agents at GO Literary register above now for FREE instant access to the Directory of Literary Agents™. As soon as you register you'll get instant access to the following:
* Agent bios for all agents at GO Literary
* AAR membership status
* Personal email addresses
* Mailing addresses
* Agent photos
* Preferred query letter methods (email, online form, postal mail)
* A link to GO Literary website
* A map to the office of GO Literary
* Access to all literary agent profiles in the Directory of Literary Agents™ (1,100+)
* Search the directory by book genre/category (more than 100 categories)
Warning! – GO Literary

Most literary agency directories (print and online) are outdated, incomplete, and riddled with mistakes. If you rely on those directories to find literary agents at GO Literary, you're going to hurt your chances of getting an agent to represent you.
Enter your first name and email address now for FREE information and listings for all book agents at GO Literary.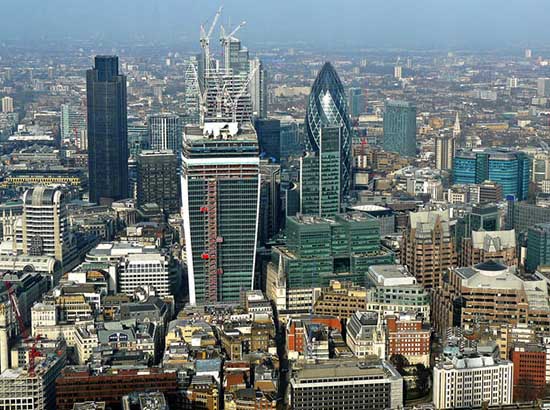 GET A LITERARY AGENT
Get free access to the Directory of Literary Agents with detailed agent listings to get a traditional publisher
Your Information will never be shared with any third party.