The Gelfman Schneider Literary Agency/ICM has established a thirty year tradition of excellence rooted in a diverse client list and commitment to our authors across all platforms of the publishing experience. We are passionate about the writers we represent and devoted to their professional success across all platforms. In Partnership with ICM, we have the power to stay competitive and efficient in the changing marketplace, and offer our clients continuity long into the future with a full range of services to maximize the publishing experience, from Film & Television rights to Foreign and Translation sales, to domestic and foreign sub-rights.
Gelfman Schneider /ICM represents a wide range of national and international award-winning, as well as many international and national bestsellers. Among our diverse list of clients are novelists, journalists, playwrights, scientists, activists & humorists writing narrative non-fiction, memoir, political & current affairs, popular science and popular culture non-fiction, as well as literary & commercial fiction, women's fiction, and historical fiction.
We are in a unique position to offer a full service experience, with boutique literary attention, exploiting sub-rights like Foreign & Translation, Audio, First Serial as well as Film, Television and online media rights, and we have been privileged to form working relationships with various co-agents through our affiliation with ICM and Curtis Brown UK. We are dedicated to veterans of the business & emerging voices, which maintains our longstanding traditions while ensuring that we and our clients thrive in the future.
Enter your information in the form to the right for FREE INSTANT ACCESS to the Directory of Literary Agents™. It's the most comprehensive (and accurate) list of literary agencies in the world, with detailed profiles for more than 1,100 literary agents. Scroll below to see a sample.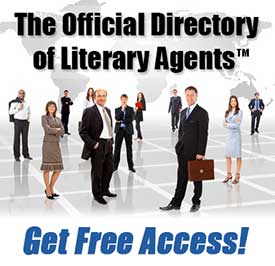 Gelfman Schneider/ICM – Profile
Sample Directory Listing Below
As soon as you enter your name and email address to the right, you'll be able to see complete profiles for every literary agent at Gelfman Schneider/ICM (and every other literary agency).
Sample directory listing: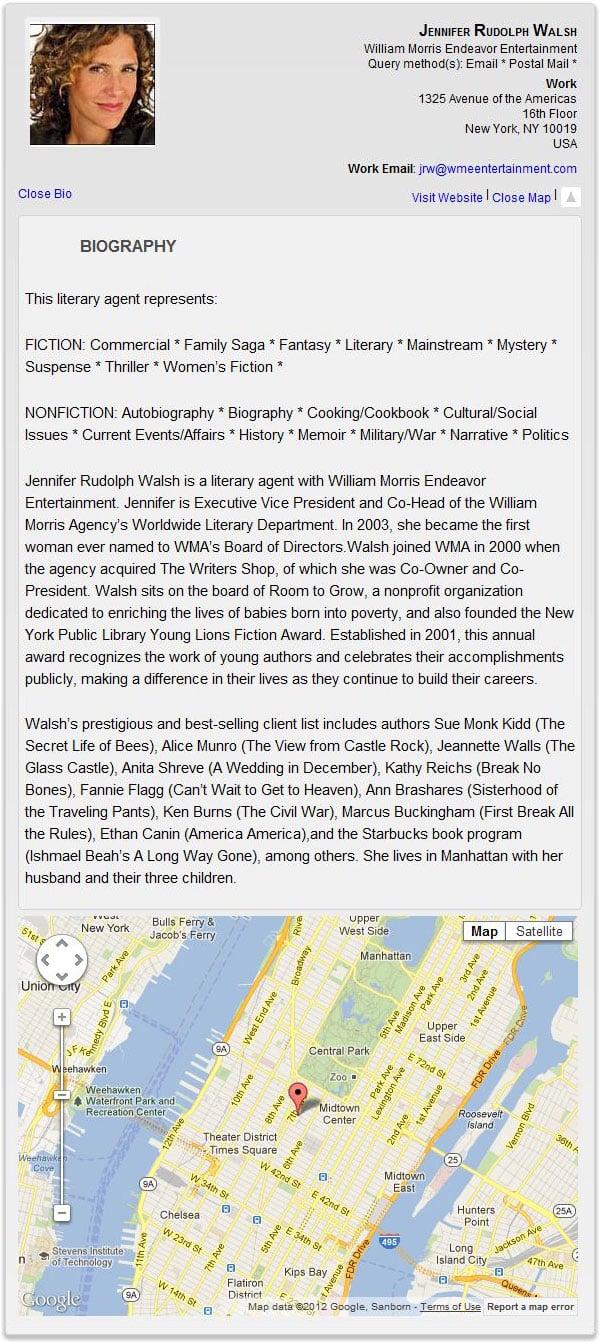 Gelfman Schneider/ICM – Get Instant Access
Get FREE Access Now to All Gelfman Schneider/ICM Profiles!
If you want the most accurate information available for literary agents at Gelfman Schneider/ICM register above now for FREE instant access to the Directory of Literary Agents™. As soon as you register you'll get instant access to the following:
* Agent bios for all agents at the Gelfman Schneider/ICM
* AAR membership status
* Personal email addresses
* Mailing addresses
* Agent photos
* Preferred query letter methods (email, online form, postal mail)
* A link to the Gelfman Schneider/ICM website
* A map to the office of Gelfman Schneider/ICM
* Access to all literary agent profiles in the Directory of Literary Agents™ (1,100+)
* Search the directory by book genre/category (more than 100 categories)
Warning! – Gelfman Schneider/ICM

Most literary agency directories (print and online) are outdated, incomplete, and riddled with mistakes. If you rely on those directories to find literary agents at Gelfman Schneider/ICM, you're going to hurt your chances of getting an agent to represent you.
Scroll back up to the top of this webpage now to enter your name and email… for FREE information and listings for all book agents at Gelfman Schneider/ICM.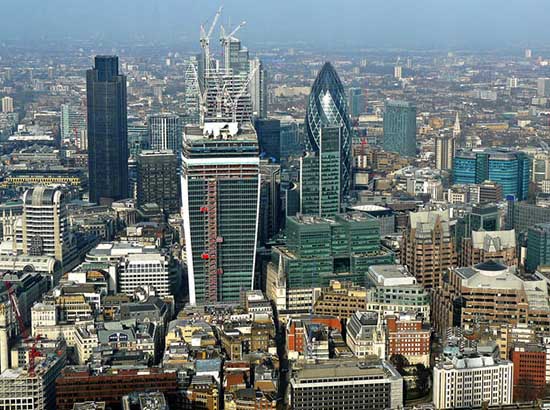 GET A LITERARY AGENT
Get free access to the Directory of Literary Agents with detailed agent listings to get a traditional publisher
Your Information will never be shared with any third party.