The Barbara Casey Agency was established in 1995 and offers full-range representation for authors writing both fiction and nonfiction. As a small independent literary agency, I focus on the individual publishing needs of my clients, foster close relationships within the publishing industry, and maintain a steady success rate in the placement of my clients' work (see Placement Gallery). My list of international authors includes historians, journalists, politicians, teachers, and celebrated novelists representing every genre and category. I am committed to offering my clients not only my expertise in negotiating contracts, but contributing to all phases of the editorial and publishing processes. In addition, I work with agencies in the entertainment industry to sell or license film, television, stage, and merchandising rights for my clients.
The Barbara Casey Agency charges no up-front fees and operates in accordance with the Canon of Ethics of the Association of Authors' Representatives . I consider fiction and nonfiction for both adult and juvenile books. Specifically, I am interested in literary and commercial fiction, women's fiction, science fiction/fantasy, mystery/suspense/thriller, true crime, narrative nonfiction, history, biographies, self-help/inspirational, young adult, juvenile, and picture books.
Enter your information in the form to the right for FREE INSTANT ACCESS to the Directory of Literary Agents™. It's the most comprehensive (and accurate) list of literary agencies in the world, with detailed profiles for more than 1,100 literary agents. Scroll below to see a sample.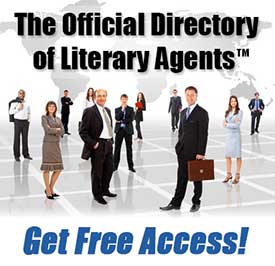 Barbara Casey Agency – Profile
Sample Directory Listing Below
As soon as you enter your name and email address to the right, you'll be able to see complete profiles for every literary agent at the Barbara Casey Agency (and every other literary agency).
Sample directory listing: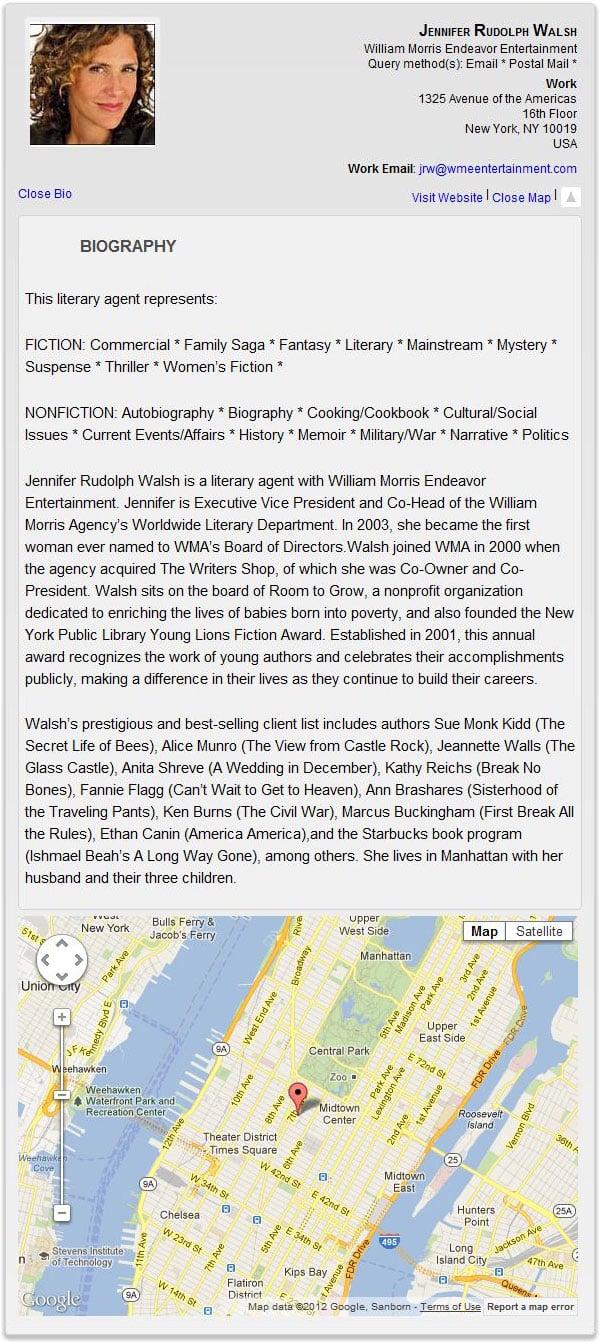 Barbara Casey Agency – Get Instant Access
Get FREE Access Now to All Barbara Casey Agency Profiles!
If you want the most accurate information available for literary agents at the Barbara Casey Agency register above now for FREE instant access to the Directory of Literary Agents™. As soon as you register you'll get instant access to the following:
* Agent bios for all agents at the Barbara Casey Agency
* AAR membership status
* Personal email addresses
* Mailing addresses
* Agent photos
* Preferred query letter methods (email, online form, postal mail)
* A link to the Barbara Casey Agency website
* A map to the office of the Barbara Casey Agency
* Access to all literary agent profiles in the Directory of Literary Agents™ (1,100+)
* Search the directory by book genre/category (more than 100 categories)
Warning! – Barbara Casey Agency

Most literary agency directories (print and online) are outdated, incomplete, and riddled with mistakes. If you rely on those directories to find literary agents at the Barbara Casey Agency, you're going to hurt your chances of getting an agent to represent you.
Scroll back up to the top of this webpage now to enter your name and email… for FREE information and listings for all book agents at the Barbara Casey Agency.